🤔thoughts from me, mai 
hiii! We apologize for missing our weekly Sunday newsletter - but it was because we were finishing up a 72-hour hand labeling & packaging sprint!
🏃‍♀️
All this would not have been possible without our friends
👫
who volunteered and
Ports of New York
who helped us with wine making and everything else under the sun! Do visit them when you're heading up to the Finger Lakes, they make excellent Port and wine!
A little refresher about maivino's latest batch of wines - 
they are 100% local Finger Lakes, NY and 
🖐
hand-harvested from the eastern shore of Seneca Lake. All the wines are vegan and include no added sugar.
+Rosé No. 2 is a blend of cabernet sauvignon and merlot.
+White No. 3 is a blend of sauvignon blanc spiked with dry riesling.
P.S. Enjoy the story of how our wines were packaged below :)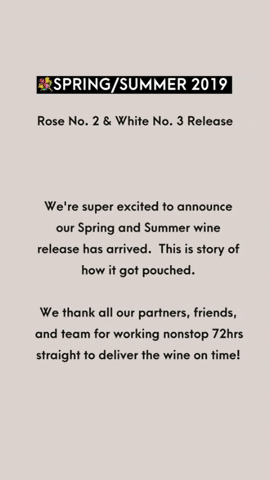 -->